Kitchen Remodeling in Westchester
Westchester's Leading Kitchen Contractors
Kitchens are usually a central attraction space of any home. A kitchen renovation is no small feat, making it imperative to work with reliable and knowledgeable kitchen remodeling experts for any kind of kitchen remodeling in Westchester. An NGC Group custom kitchen is a space that will delight and amaze those who encounter it – our luxurious designed custom kitchens are both functional and beautiful. Our trained kitchen contractors understand how to create custom kitchens that many think only the ultra rich can afford.
While luxury kitchens can involve large investments, and can range in the high six figures; or more, NGC Group brings the ultra rich and luxurious to the average homeowner. We accomplish this through expertise in craftsmanship, acquisition of materials, and skilled labor in custom kitchens, bathrooms, basements, and more.
Here at NGC Group, we have years of experience in the industry and we have earned the complete trust of our customers as the most reliable kitchen remodeling contractors. You can count on us to be professional and to work with you every step of the way to ensure the renovation process goes smoothly. We proudly bring over a decade of experience in the kitchen remodeling industry to the Westchester County area.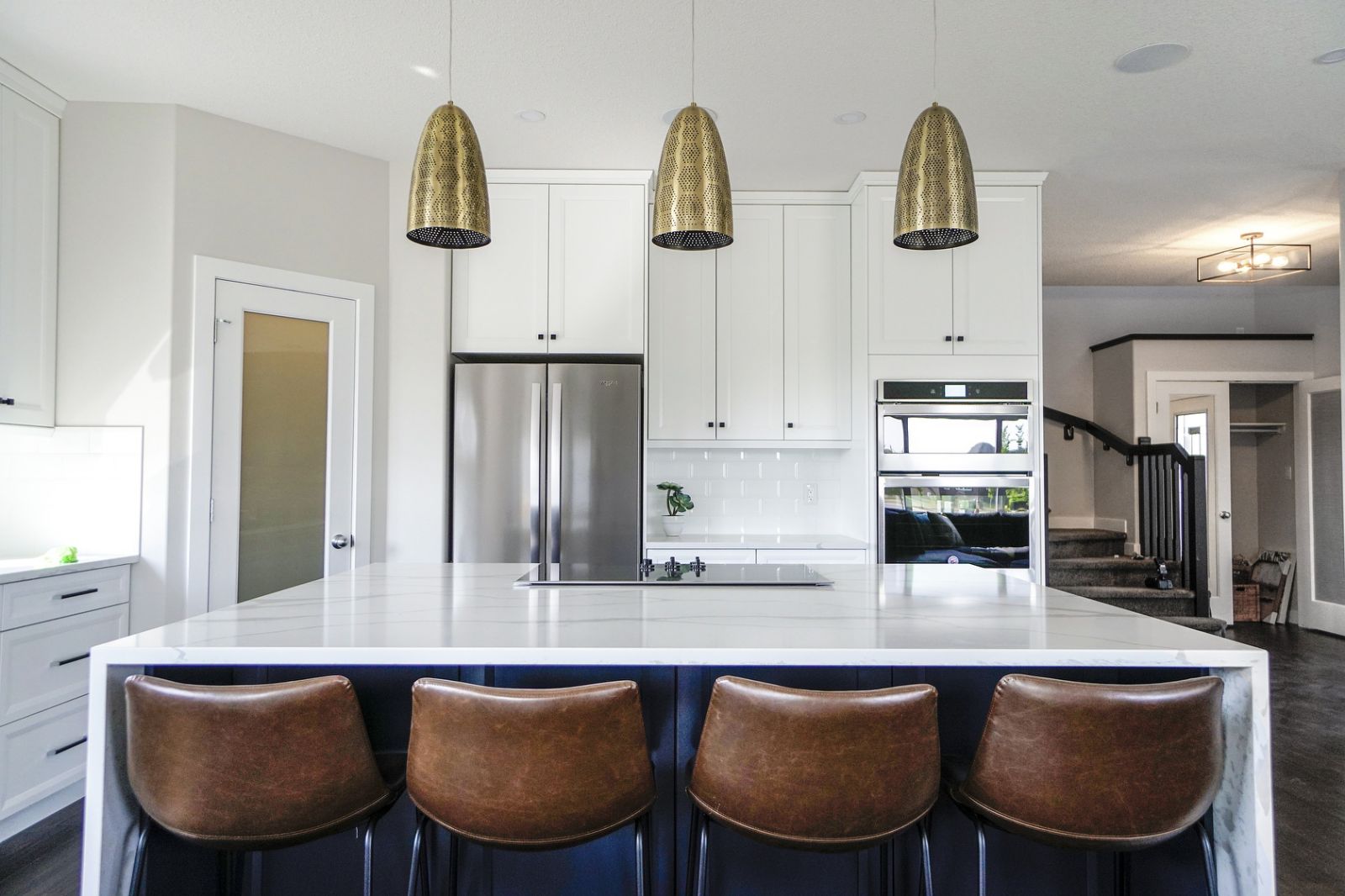 Kitchen Remodeling & Custom Kitchens
When you're planning to remodel your kitchen we invite you to reach out to NGC Group. Our custom kitchen remodeling designers and contractors can help every step of the way; from conceptualizing your dream kitchen, to seeing it through to the finish. Your NGC Group custom kitchen should be the culmination of beauty and functionality, that will meet the needs of your family and lifestyle.
Our kitchen remodels are unquestionably of the highest quality, thanks to our devoted team of specialists who have many years of experience for your new kitchen inspiration. We know you spend most of your time in the kitchen: prepping, cooking, baking, eating and entertaining. As such, kitchen remodeling should take into account various aspects that address not only aesthetics but flow as well. We are experts at making sure your kitchen flows with your lifestyle, allowing you to move around easily with plenty of storage space.
Kitchen Cabinets Painting
While applying a new coat of paint to a wall seems pretty straightforward, many homeowners feel stuck when it comes to their kitchen. They'd loved to put in new cabinets and countertops to revitalize the space, but this can be prohibitively expensive. However, at NGC Group, we also offer a much more budget-friendly way to refresh your kitchen—cabinet painting! With just a few coats of paint, we can give your kitchen a brand new shine while saving you untold thousands.
If you're among one of the many people who is truly trying to find the best cabinet painting in Westchester, your search is over! As the leading custom kitchen remodeling contractors in Westchester, we know that kitchen cabinets can help your space stand out while allowing you to personalize your kitchen with the right cabinet color.
Whether your kitchen cabinets have become a bit worn over time or you need them re-colored to match a new design choice, NGC Group has you covered. With our cabinet painting, staining, and refinishing services you can quickly transform the look and feel of your kitchen cabinets to look brand new again. If you didn't know better you might think they just came out of a factory showroom! So, reach out to NGC Group – Westchester's leading full-service kitchen cabinet painting company.
When you're planning to remodel your kitchen we invite you to call NGC Group. At NGC Group, we believe in delivering high quality work at a fair price. We aim to fit your budget to a reasonable scope of work, while remaining committed to the highest remodeling standards. We make luxury affordable! Ready to get started? Let's talk, give us a call.